People Counter
The Automatic People Counter is a portable system offering accurate automatic people counting to help ensure safe occupancy monitoring.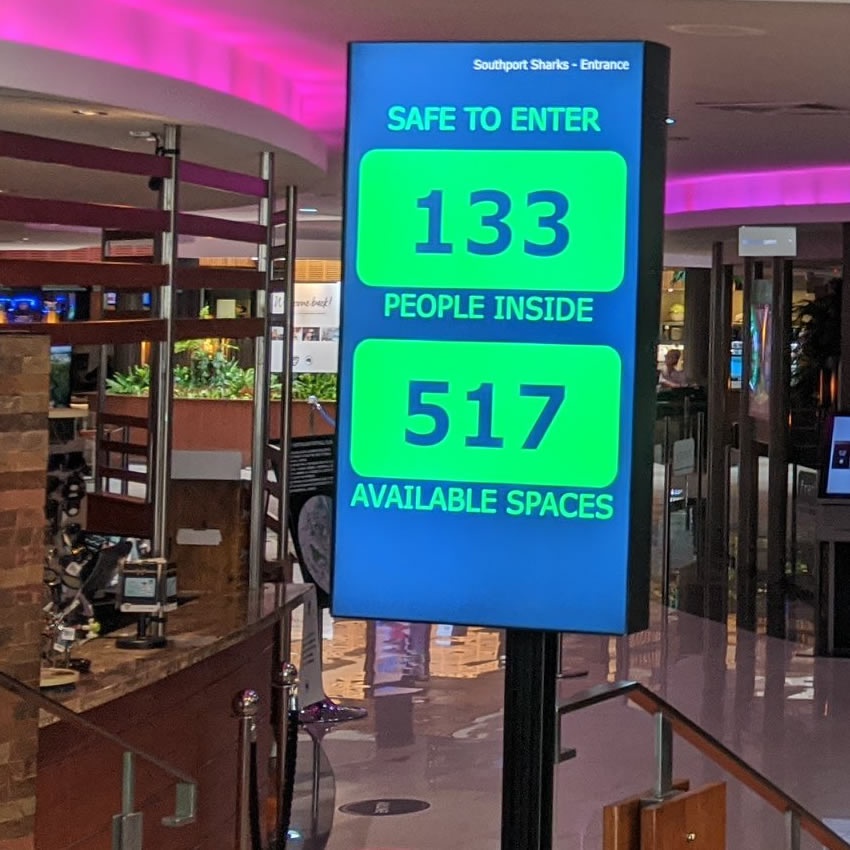 Automatic People Counting - Safe Occupancy Monitoring
Portable System
Accurate
Threshold Levels can be adjusted as required from 1 up to 10,000 persons
Visual Display via LED Monitor
Automatic Daily reset available
Daily Totals Available (in/out)
Assists with Covid-19 compliance
Using a dual-lens camera, based on the binocular stereo vision technology which adopts 3D head detection and 3D tracking to obtain accurate real-time trajectory of all moving objects within the monitoring scope. By analysing the trajectory data, it can achieve high-precision people counting.
Monitor Groups, Adults & Children.
Suitable for:
Exhibitions
Fitness Centres
Supermarkets
Banks
Venues
Tourist Attractions
Galleries
Retail Outlets
Sporting Clubs
In fact, anywhere people need to be counted.
Hire Rate Available
Daily, Weekly or Monthly