The Automatic People Counting System
The Automatic People Counter is a portable system offering accurate automatic people counting to help ensure safe occupancy monitoring.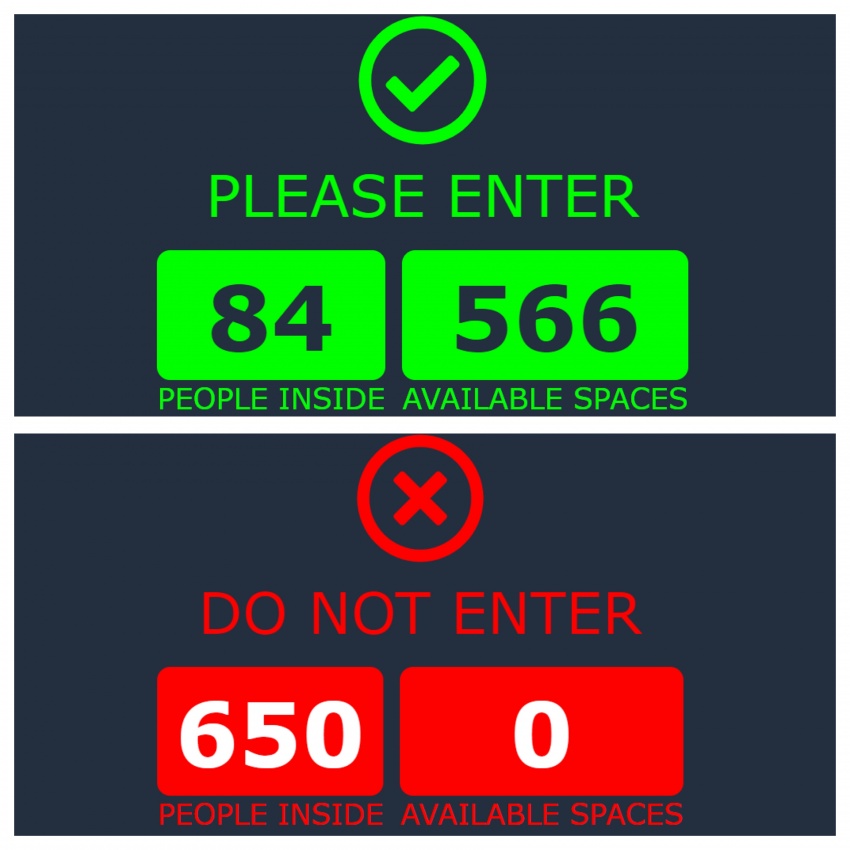 What exactly does The Automatic People Counting System / Crowd Density Counter do?

The current COVID 19 legislation is constantly changing and the maximum guest capacity of venues needs to be monitored as per current Government regulations. The Automatic People Counting System/Crowd Density Counter gives you accurate real time people counts and will be able to keep track of your customers coming in and out of your venue. The system will also let you set the capacity to what is legislated and importantly issue alerts to relevant staff when limits are approaching capacity and when it has been reached.
This system allows for minimal customer irritation, infact our recent feedback is that customers appreciate that they can see on the screen that it is safe to enter and that the venue is COVID compliant. The system also frees your staff to handle more productive roles and also lessens the need for securtiy.
Automatic People Counting - Safe Occupancy Monitoring
Portable System
Accurate
Threshold Levels can be adjusted as required from 1 up to 10,000 persons
Visual Display via LED Monitor
Automatic Daily reset available
Daily Totals Available (in/out)
Assists with Covid-19 compliance
Using a dual-lens camera, based on the binocular stereo vision technology which adopts 3D head detection and 3D tracking to obtain accurate real-time trajectory of all moving objects within the monitoring scope. By analysing the trajectory data, it can achieve high-precision people counting.
Monitor Groups, Adults & Children.
Suitable for:
Exhibitions
Fitness Centres
Supermarkets
Banks
Venues
Tourist Attractions
Galleries
Retail Outlets
Sporting Clubs
In fact, anywhere people need to be counted.
Hire Rate Available
Daily, Weekly or Monthly
Why is this system different to other people counting systems?
Our Blue Shadow Team have made this system portable which means if you do not want this permanently installed we can provide a temporary solution that is sleek in look and will not impose on the look of the venue. We can offer this as a full permanent install or for a weekly hire.
We can provide a LED screen to place at the front entrance of your venue so that your customers can see when its safe to enter and when you cannot enter due to capacity reached.
Venue Managers are able to monitor real - time capacity numbers from their mobile phone, IPad, Laptop or desktop computer. Managers will be alerted straight away when capacity has reached 80% and then once full capacity has been reached.
Please click the below link to our demonstration video
Give us a call 1300 767 755 or click on the request a quote button