Conferences
Managing the audio visual production of conferences is in our blood: we love the build up to the conference, receiving all of the media and going through the runsheet with our team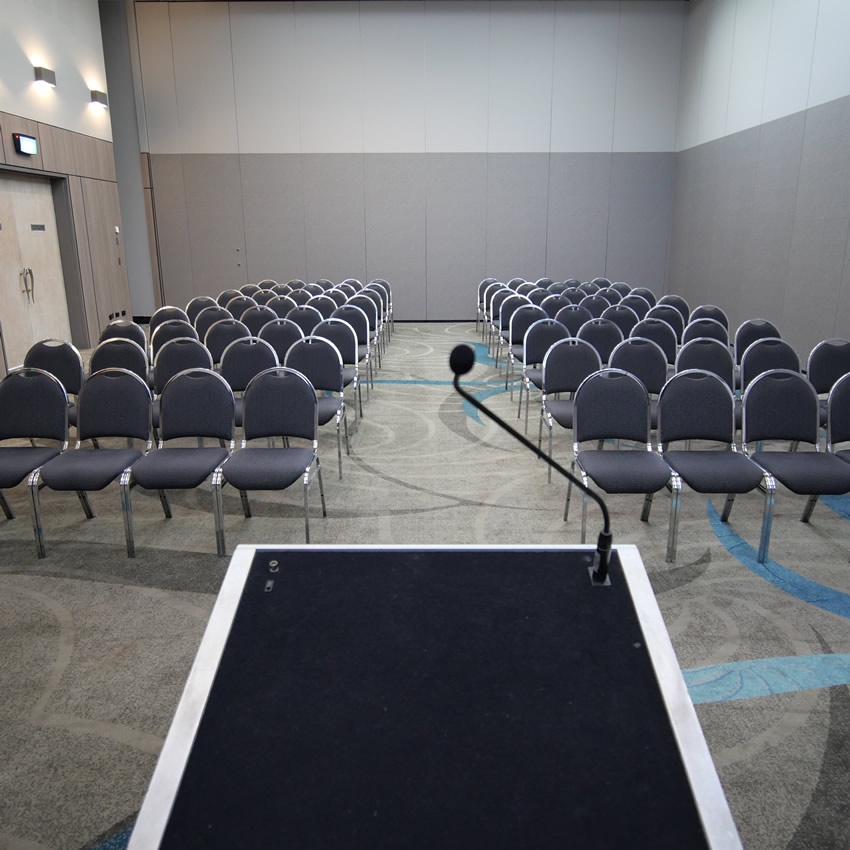 Managing the audio visual production of conferences is in our blood: we love the build up to the conference, receiving all of the media and going through the runsheet with our team. We set up a dedicated speaker room and provide a technician to look after your speakers and ensure they are comfortable with their slideshow and lapel, head set or roving mic, whatever they request.
We provide the latest equipment for each room: state of the art PA systems and microphones, large screens and HD data projectors, vision switchers, staging, effects lighting, touchscreen displays, and the list goes on.
What about live to screen? Or live streaming? Or webcasting? We can look after all of the above for you and much more. Give us a call to discuss your best option.
If you are holding more of an intimate meeting, we can offer you a small screen and projector, laptop computer and wireless presenter.
Hosting an AGM or Body Corporate meeting? We can record this for you as well as provide microphones and sound equipment. Even an operator if you wish!